Meet the Shooting Stars Team
Customer Service is Important to each of us.
The Director and the Technical Manager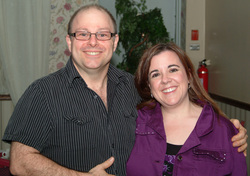 Nia King-Hachey is a long-time dance mom and dance photographer who has produced several musicals and orchestrated numerous community events, fundraisers and camps. Nia's attention to detail and her passion for everything she does will make our competitions organized, educational and FUN!

Steve Hachey is a dance dad, a dance fan and a computer and technology wizard. He always has a smile on his face and can solve any problem with his "can-do" attitude. He looks forward to ensuring every dancer has perfect music right on cue!

Having run a successfu business together in the past, Steve ans Nia have what it takes to make Shooting Stars Dance Competitions your favourite competition for years to come!

---
The Master of Ceremonies
Marisa Hachey is an accomplished choreographer and Youth Theatre Director. She knows a lot about putting on a great show and working with young performers. She can't wait to celebrate the dancer's accomplishments at our fun, frequent adjudication sessions
---
The Adjudicators

Our adjudicators are being carefully selected for their ability to understand
children's performances at different levels and stages. They will be experienced, interactive individuals who share our vision of a positive learning experience for all performers. Check back as we update our 2016 lineup with their pictures and bios.


---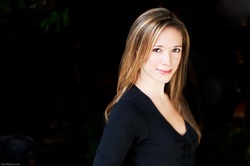 CAMILLE DZIEWURSKI -
Dance Adjudicator
Port Hope 2017
Camille Dziewurski has been teaching and performing in many styles of dance for over 12 years. She has been trained under C.D.T.A., C.D.M.A., A.D.A.P.T., Cecchetti, Vaganova and Paula Morgan syllabus' and continues her training in jazz, ballet, hip hop and contemporary, taking classes and workshops with the industry's leading dance professionals such as LaurieAnn Gibson, Mia Michaels and Brian Friedman (to name a few). She is always trying to hone and perfect her craft as an educator and performer.

As a dance educator, Camille teaches jazz, tap, ballet, lyrical, musical theatre, acro, hip hop and contemporary at both recreational and competitive levels and her students have won numerous high-score and choreography awards. She is a certified dance teacher with Canadian Dance Masters of America (C.D.M.A.) and is also certified with Professional Adjudication Alliance (P.A.A.). Camille also teaches the curriculum dance unit in many school boards across Ontario and has taught Teacher Training workshops to help school teachers better understand how to teach dance to school children with no dance training.

As a performer she has worked all over the world, performing in shows from Latin America, Europe, Asia and the Middle East. She has also danced and choreographed for Toronto's leading entertainment dance companies as well as numerous commercials, music videos, television shows and movies. Most recently, Camille is returning to Toronto after performing in Dubai for their largest International Festival. She can also be seen performing and choreographing for various productions and shows across the GTA.

Her passion for continually striving to evolve as a dancer and dance educator is contagious with her students as she trains them to find a balance with strong technique while emitting a passion for performance in their dancing.



---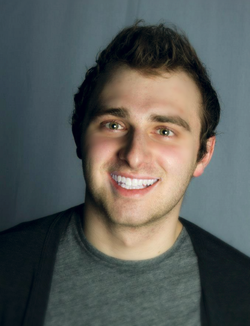 ADAM MARTINO
- Dance Adjudicator
London 2016 and
London High School Competition 2016

The Artistic Director of Breakaway Entertainment; Adam has been in the dance industry for over 22 years. A graduate of the prestigious Mayfield School of the Performing Arts (DanceMajor). Adam has had the privilege of training with some of the industry's leading
choreographers: Joe Lanteri, Andy Blankenbuehler, Joey Dowling, Travis Knight, Dustin Pym,Tony Testa, Glenn Gilmour, Linda Garneau and Dana Wilson.

He has had the opportunity to perform with such artists as Juno Nominee Marlowe Stone, Christa Golding (USS), UK Music Sensation Gali and Moya as well as for such professional companies as Time Warner Cable, FCUK, Club Monaco, Juno Awards, AOL, World Pride Festival 2014, Nuit Blanche, Z103.5, Yuk Yuk's Comedy Club, Ballet Jorgen, QuinteBallet, Dance-ology (Buffalo NY), MTV Canada, CTV, CW's Reign, Sun TV's 'The Source', TheHistory Channel and Geometrix Dance Crew. A runner-up at the Onstage NY National Competition in New York City; Adam has twice performed at the prestigious GuelphContemporary Dance Festival directed by David Earl (Founder of the Toronto Dance Theatre) and regularly performs for industry dance show "The Bazaar" at the Opera House in Toronto.
Adam has recently begun his career as a Choreographer; in 2011 choreographing the dance short film "First Dance" directed by Kyle Kofsky and Everyone's An Artist. Since then Adam has had the opportunity to choreograph for both film and the stage; choreographing UK Music Sensation Gali's hit single 'I'm Alive', the Dominican Republic's Royalton & MemoriesResorts stage show 'Styles', '12 '13 & '14 Toronto Pride Festival and the hilariously amazing Yuk Yuk's Comedy Club show 'Outrageous'. !

The former artistic director of the Toronto's Silhouettes Dance Company; he is currently a member of Sapphire Dance Productions, Breakaway Dance Productions, LR Productions and Interactive Entertainment. Adam consistently produces, directs, choreographs and performs across Canada and abroad & currently serves as a faculty member of numerous conventions and dance workshops across the country. Adam thoroughly enjoys teaching the next generation of dancers across Canada and is tremendously excited to be a part of Captivate: The Dance Movement.

---
STEPHANIE BERGERON
- Dance Adjudicator
Oshawa 2017 and
Oshawa High School Competitions 2017
Stephanie Bergeron is a true multi-hyphenate artist based in Toronto- dancer, choreographer, actor, singer, adjudicator, and dance instructor. She holds a Bachelor of Fine Arts (Honours) in Dance from Ryerson University, and is also a graduate of Unionville High School's Arts York Dance program, and proud member of the Professional Adjudicator's Alliance. Ms. Bergeron is an incredibly versatile and well-rounded performer; having trained as a competitive dancer for many years, she earned numerous high-point awards and top overall titles in many styles. She is proud to have worked with and performed under a number of notable choreographers, including Matjash Mrozewski, David Earle, Valerie Calam, Robert Glumbek, Brian Friedman, Keith 'Tyce' Diorio, Shannon Mather, Nadia Potts, Karen Duplisea, and Vicki St. Denys. Among her many performances, Ms. Bergeron has danced for the Canadian Opera Company, Telus, Bell Technical Solutions, Cineplex/TIFF, performed as a supernumerary character artist for the National Ballet of Canada (Swan Lake, Sleeping Beauty, Manon), and has starred in several independent films.

Ms. Bergeron has extensive experience teaching and choreographing competitively, recreationally, and privately. She has been invited as a Recurring Guest Artist and Commissioned Choreographer for Unionville High School, Alexander Mackenzie High School, Westmount Collegiate, and Earl Haig Secondary (Claude Watson), as Rehearsal Mistress for Ballet Jorgen's The Nutcracker, and as a Guest Artist for many workshops and master classes across Ontario. Ms. Bergeron's choreography has been featured at Disneyland California, Harbourfront Centre Toronto, and in countless theatres across the province. Many of her students have gone on to earn top competitive awards and First Overall placements, and have been accepted into such programs as Arts Unionville, the National Ballet School Associates Program, and the dance programs at Ryerson University, York University, Concordia University, and George Brown College.


---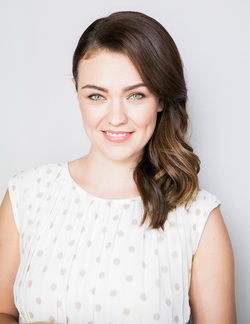 CHELSEA LEAMAN- Dance Adjudicator
Port Hope, 2017
As an active educator in the Dance Industry for almost 10 years, Chelsea has
travelled the world through dance. She recently travelled to Amman, Jordan
in the Middle East to instruct dance at Stardust Academy for the Performing
Arts - a partnership with Randolph Academy of the Performing Arts, of which Chelsea is Kids Faculty, and is also a Triple Threat Graduate. Not only did Chelsea teach dance to young, hopeful, emerging talent, but she also co-wrote her own Musical "Come Fly with Us" that starred Amman's very own Princess Aysha El Batayneh and included audiences from the Royal Jordanian family. In addition to being Faculty at Randolph Academy for the Performing Arts in Toronto, ON, Chelsea is the Director of the Dance
Program at The Toronto Cricket Curling and Skating Club. Chelsea is trained and certified in Jazz & Tap in the prestigious ADAPT Syllabus, the BATD Syllabus in Jazz, Tap and Ballet as well as a proud member of the
Professional Adjudicators Alliance. Chelsea's true passion is in choreographing and has won numerous of awards for her choreography.Chelsea has also assisted in choreography alongside choreographer David Connolly in Showtime's Network Series Covert Affairs for Piper Perabo, and also assisted in choreography for the US National Tour of Hair the Musical to name a few. Throughout all of Chelsea's involvement in the Entertainment
industry, Chelsea is most excited to share her knowledge and excitement with Canada's budding talent in the dance community. Chelsea's wish as an adjudicator is to encourage and motivate young dancers to strive to be the best storyteller's they can be.

---
ALYSA PIRES - Dance Adjudicator
London- 2017 and
London High School Competitions 2017
Alysa is a Toronto-based Choreographer working in Contemporary Ballet, Musical Theatre, and Opera.

As an honours BFA graduate from Ryerson University's Dance Program, She is highly trained in Ballet, Contemporary, Modern, Jazz, and Musical Theatre. Prior to her time at Ryerson, she also trained extensively in Tap, winning the Most Promising
Tap Student at the BC Provincial Arts Festival in 2007.

As a professional choreographer working with Ballet and Contemporary Companies and in Musical Theatre, she brings a varied technical knowledge as well as the perspective of an industry professional that auditions dancers in many different disciplines.

Her extensive training in Ballet, Contemporary, Tap, Jazz, Musical Theatre, and Hip Hop allows her to give the dancers corrections based on her own experience with the same issues. Having to sort through technical problems of her own in all of these disciplines helps her to explain corrections from the inside and not solely treat the symptoms.

---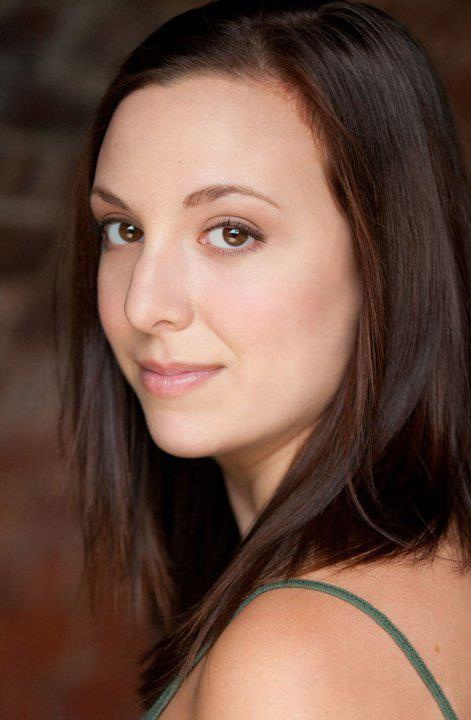 KATY MILLER
Dance Adjudicator
Port Hope, 2017

Katy Miller, RAD RTS
Katy is the owner and Artistic Director of Dance Essence in London, Ont. She has been a reputable teacher and choreographer for over 5 years. Her students have been nationally recognized and her studio has been award winning each year. Her students have been accepted and gone on to schools such as The Royal Winnipeg Ballet, The Quinte Ballet School of Canada and The Joffrey Ballet School, among others. Katy has been recognized for her choreography and has won numerous adjudicators choice awards.
She has been dancing for over 20 years in many dance styles including ballet, tap, jazz, modern and contemporary. After dancing competitively she was accepted to The Ailey School affiliated with Alvin Ailey American Dance Theatre in New York City where she furthered her studies in ballet, modern, african and tap. She then took part in an international internship with Steps on Broadway where she worked closely with world renowned teachers and choreographers. Katy has been involved in numerous teaching courses through-out Canada and is a fully registered member with the Royal Academy of Dance. She has also completed her RAD certification in Ballet Teacher Studies. Katy currently guest teaches at various studios across Ontario and is a proud member of the Professional Adjudicators Alliance. Katy aims to make every experience positive and rewarding for all involved.




---
Stage Manager and Runners

Our Stage Manager and Runners will be trained in customer service so that they are always able to provide teachers,dancers and their families with a positive experience.

They will connect with their assigned studio throughout the day to ensure any questions are answered and any issues are dealt with promptly.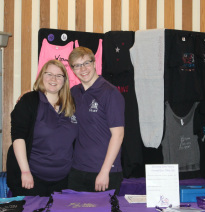 Our Sales Staff
Our friendly staff members will always greet you with a smile and offer a helping hand

---